Welcome to your Souls' Rythm journey!
Reconnect to your authentic nature
Reclaim your fullest potential
A few words about me...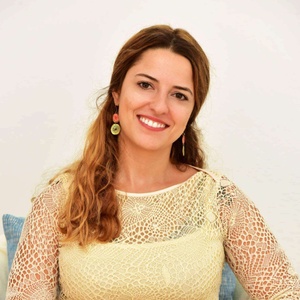 Welcome to the Soul's Rythm, website! The word "Rythm" has an inherent hidden meaning. It is inspired from the word rhythm while it states through its acronym "Realign Yourself To Heal Mindfully". Following these, Soul Rythm is my healing signature and my way to express that the most natural, mindful and healing way of living is to live in alignment with one's own true nature, in tune with the soul and all of its rhythms. In other words, to live in an embodied way that embraces the totality of who one is.
My name is Irene-Theodora Varinou, I am a Psychologist & Expressive Art Therapist, co-founder of the Greek Association of Expressive Art Therapists and I work online with adults, couples, teenagers and children worldwide.
After completing with excellence my studies at the Department of Psychology of the National University of Athens, I pursued postgraduate studies at the University of Essex in England on the unconscious processes which take place when people belong to groups, roles and communication patterns that may emerge, either in the context of smaller groups, such as family, or larger groups, such as companies and organisations - Master studies in "Group & Organizational Dynamics".
Then, my love for the Arts, as well as my research on effective and in-depth psychotherapy methods, led me to specialize in Clinical Expressive Art Psychotherapy. This particular model, introduced in Greece by my teacher, Avi Goren - Bar, combines the Arts with the most fundamental psychotherapeutic approaches, such as Gestalt, Jungian, Psychodynamic and Object Relations theories. It is a method of reconnecting with the totality of the Self through a path which is different from the mind and the speech, since it aims to familiarize the person with how to trust and connect with his/her own experiences, emotions and senses. The types of art that can be used in a session are visual arts, sandtray therapy, authentic movement and body expression, musical or vocal improvisation, photography and creative writing. These artistic modalities are the means of connecting with the deeper aspects of the self, without any prior artistic skills being required for the therapeutic sessions. Overall, art is the language of the soul and this is what makes Expressive Art therapy so powerful, transformative and healing!
In addition, my educational journey is constantly evolving, as I am taking part in any training that speaks to my whole existence, body and soul, and feels that it has something of great value to offer to my own process of reclaiming my wholeness. One of these, which holds a special place in my heart, is a three year specialization in Psychodrama, with the excellent teachers Danae Horomidou and Costas Letsios. Psychodrama is a method that enables the enactment of the inner world. Through that enactment the person has the chance to interact with his/her own psyche in the present moment. It is this authentic interaction with one's inner life that, similarly to the expressive art therapy, leads to a greater connection, spontaneity, containment, catharsis and a more holistic development of a person.
Finally, following my inner compass, I have been oriented to trainings and seminars on hatha and flow yoga, yoga for children and teenagers, meditation and different energy healing and mindful practices, which are an integral part of the inspiration and techniques I have been using in my work with people. Additionally, travelling, connecting with different people and discovering various civilisations, traditions, healing modalities and ways of being have been significant resources in my journey and my understanding of the heart-mind-body-soul connection, as well as what it feels like to soulfully connect with one's self and others.
It will be my honour and pleasure to work together with you either individually or within a group context.
A few words about Soul Rythm...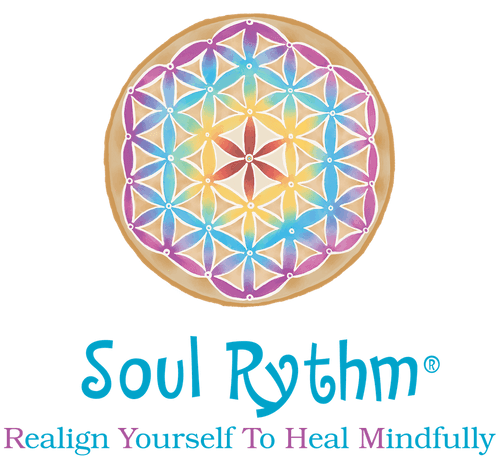 The Genesis
Soul Rythm was born at a time, when I was going through a deep personal metamorphosis. Then, I had the insight that based on our past and present experiences the inner world is composed of many different mental, emotional, personality and bodily parts and each one has its own vibration, movement, presence and form. They all play autonomously in their own unique rhythm, creating a dynamic and continuously evolving whole, our soul.
This led me to perceive the Soul, as the totality of our parts, like an inner orchestra of instruments. Other times, the melody can fascinate us, making us feel present, alive, harmonious, vibrant and whole. On the contrary, there might be moments when each instrument plays in its own rhythm, without being attuned with the rest and, thus, it can affect the whole, making a person feel out of harmony, emotionally turbulent or blocked. Therefore, Soul Rythm combines a philosophy and the appropriate methods with the sensitivity to discern the many different vibrations that a human being carries within and it aims to guide every person to consciously become the maestro of his/her own inner orchestra - to mindfully realign with the whole of who he/ she is.
The Philosophy
Soul Rythm perceives each person as a whole, consisting of many different manifestations, qualities, beliefs, feelings, motives, possibilities and senses. These elements sometimes coexist harmoniously, while other times they may oppose or block each other. Soul Rythm is a process of exploring how to really be with our various parts, especially with the ones that we find it the most difficult being with. How we can allow them to exist and express themselves, without dragging us unconsciously into all kinds of directions. How we can feel the waves and the fluctuations, the various ways our being talks and speaks, whispers or shouts, crawls, jumps or freezes. How we can embrace each of the inner instruments of our soul orchestra, cooperate with it and find our way from disharmony to harmony. How we can compassionately and creatively allow them all to be heard, to be seen and to be taken care of. Therefore, Soul Rythm's vision is the realignment of people with their very whole, their mindful connection and embracement of their internal world, so as to re-direct their energy and focus to who they really are, to their authentic fullness. This kind of mindful connection with one's truth is the only road that can slowly but steadily lead to freedom, inner peace and wholehearted unity.
The Method
The harmonization of a human being with all his/her aspects and all the different feelings and thoughts with which he/she coexists is a state that presupposes the contact and connection with parts of oneself that belong to the unconscious. For this reason, Soul Rythm combines methods and techniques of: Psychotherapy, Expressive Art Psychotherapy, Art Therapy, Psychodrama, Meditation, Somatic and Energy healing practices. The essence of these techniques is to learn how to really be present with one's own inner, emotional or physical world, without repressing, rejecting or pushing away anything. By embracing and intergrating everything, feelings are being transformed and the person is becoming more and more open, connected, present, whole and free.
This method is suitable for people who would like to either start their psychotherapeutic journey or simply develop their self-awareness and expand their consciousness. I would be honoured to be by your side along this transformational process!
You are more than welcome to contact me or connect with me in social media for:
Online Psychotherapy or Self-awareness sessions
One-to-one or Group Retreats and Workshops
Cooperations and more Projects in Greece and other parts of the world!
WhatsApp: +30 6932930286
Email: info@soulrythm.com
Instagram: @expressive.art.therapy
Facebook: @expressivearttherapy.soulrythm